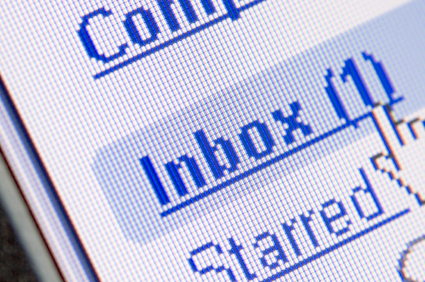 The announcement in 2011 by global software company Atos Origins that it plans to become a "zero email company" by 2014 has sparked much discussion about email and social media as internal communications tools.
In an effort to combat what it calls "information pollution," Atos will replace its email system with tools such as Microsoft Lync (instant messaging, voice over IP, video conferencing) and Yammer (basically, Twitter for the workplace), as well as social community platforms to share and keep track of ideas from management through to sales.
As it relates to email, it's unclear what exactly "information pollution" means. But Atos reports that it has been encouraged by the early response to its campaign. William Rice, who heads the team that's overseeing Atos' zero email initiative, told Melcrum that the company's 50,000-pus workforce has begun making better use of instant messaging and other technologies in place of email.
There's no doubt that internal communicators should take advantage of social media in their efforts to cultivate an inspired, motivated and engaged workforce. Tools such as YouTube, Yammer or a customized social networking site promote community, conversation, and an exchange of ideas.
But does that mean there's no longer a place for email? Should it be an either-or proposition?
Critics of the zero email theory say there needs to be a channel for communication that is "authoritative" and "official." They say that social channels carry with them an informality that is sometimes inappropriate. New channels are great, but there needs to be an information anchor that is simple and consistent.
One person who commented on the Melcrum story thinks Atos is making a big mistake:
"What on earth are Atos thinking? Social channels are absolutely terrible for formal, top-down communications, e.g., a note from the CEO on strategy — ends up with lots of chatter, lots of misunderstanding, lots of side discussions, and inevitably, the original meaning becomes muddied…Social media will spiral out of control many times faster than email. My advice to Atos would be to implement a channels protocol — define what channel should be used for what purpose."
Another person who commented is more open to the idea of a zero email company.
"I think, looking to the future, that the working environment is becoming more flexible and social — companies are offering employees a lifestyle now, not just a way to earn money. So perhaps social media tools are the best channels to supply information to the future workforce as the world of work becomes less rigid and more social itself."
What are your thoughts on email and social media as internal communication tools? Should companies begin phasing out email, or do you feel that is a mistake at this point?
Image credit: timemanagementninja.com